Countersunk Neodymium Ring Magnets
Brand: magnet forever
Product origin: china
Delivery time: 35 days
Supply capacity: 120T/month
Countersunk Neodymium Ring Magnets,It can be used with various types of screws.
Lock the magnet to wood, wall, plastic and other materials.
Download:
Countersunk Neodymium Ring Magnets
Countersunk Neodymium Ring Magnets
Neodymium Magnets have the characteristics of high remanence, high coercivity and high energy.
Neodymium Magnets are easily formed into various sizes and shapes, ring, rectangular, segmental or customized according to customer requirements.
For the hole in the middle of the magnet, we can customize all screw models,M3,M4,M5,M6,M7,M8.
In this way, strong magnets can also be used where there is no iron material, so that we can use the pulling force of the magnetic field to control some objects.
Neodymium Magnets have been widely used in Speaker, Wind Motor,household appliances, large-scale mining machinery, medical equipment, sports equipment and other products.
In 2009, Magnet Forever began to produce Rare Earth Magnets. After more than ten years of development, the current production capacity has reached 120 tons/month.
Product Parameters:
Grade:N35-N58,- M - H - SH - UH - EH-AH.
Br:11.7-16 KGS
Hcj:12-30 KOe
(BH)Max:33-60 MGOe
Operating temperature:-60-220 °C
Neodymium magnets are all graded by the material they are made of. As a very general rule, the higher the grade (the number following the 'N'), the stronger the magnet. The highest grade of neodymium magnet currently available is N58. Any letter following the grade refers to the temperature rating of the magnet. If there are no letters following the grade, then the magnet
is standard temperature neodymium. The temperature ratings are standard (no designation) - M - H - SH - UH - EH-AH.
Quality Control:
Cost Of Poor Quality:<2.5%
On-Time Delivery:100%

Custom Satisfaction:>98%

Delivery (ppm)<900

Delivery (ppm)<35 (for automobile customer)

Rare Earth Magnet Series: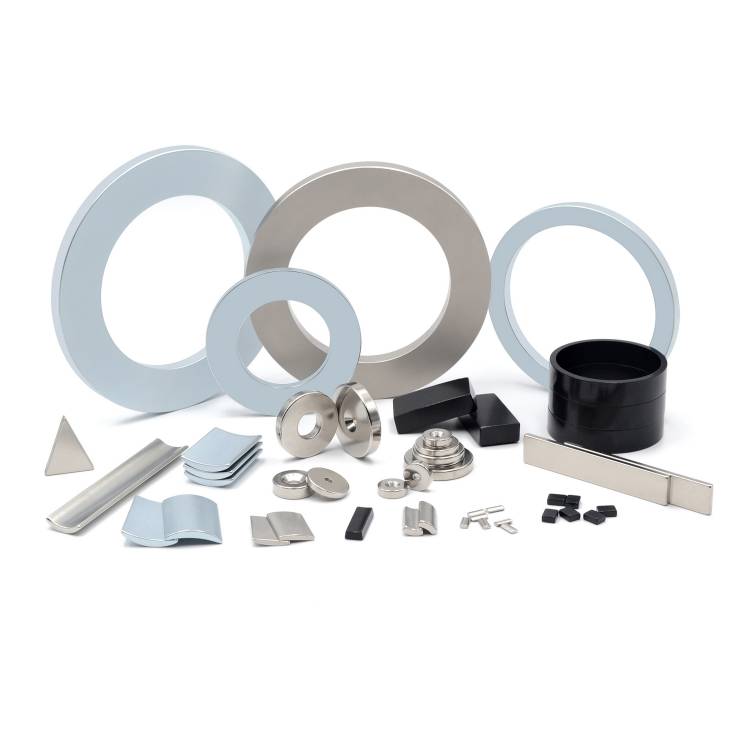 Magnetizing Direction of Neodymium Magnet: